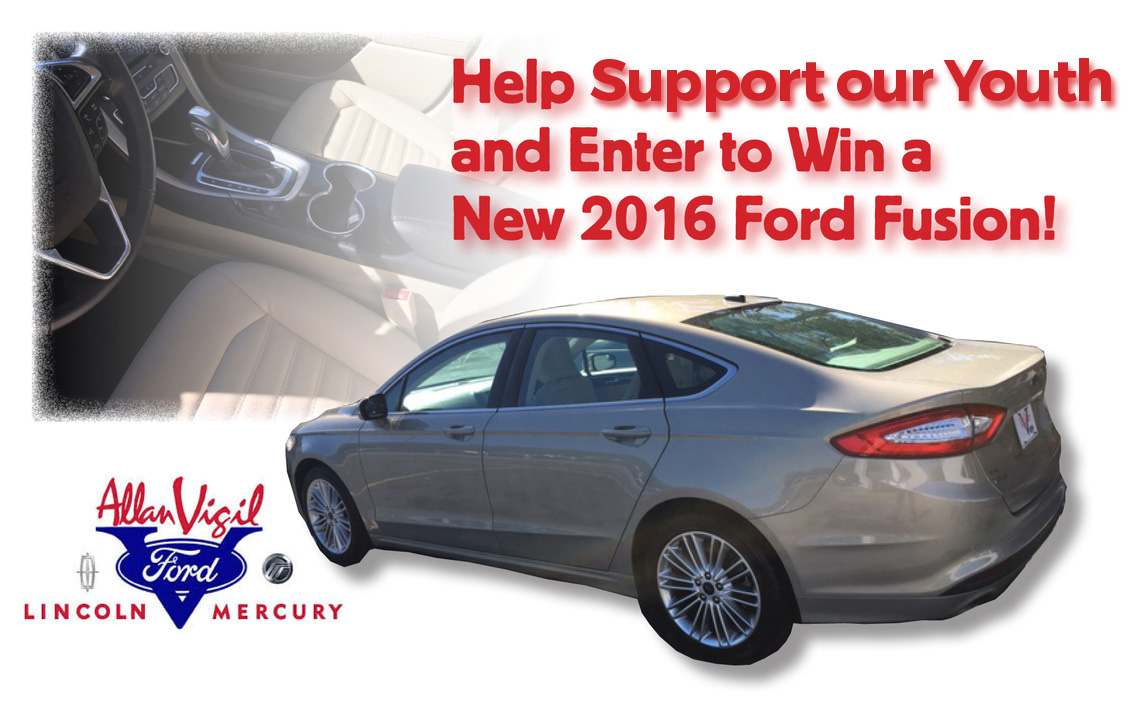 09 Nov

You Can Win a New 2016 Ford Fusion!

AVPRIDE is partnering with Fayette FACTOR for a holiday event bringing our community together to help those in need. Mark your calendar – Saturday, February 11, 2017 – for a fun afternoon of food and music plus lots of prizes and giveaways donated by local area businesses.

Hosted by Alan Vigil Ford in Fayetteville, this event will include a chance to win
our grand prize, a new Ford Fusion! The 2016 sedan comes fully equipped with moonroof, leather interior, navigational system, and Eco Boost. Tickets for the grand prize drawing are just $50 each – an incredible price for a chance to win a new car valued at over $20,000! Only 1,500 will be sold, so hurry while supplies last. Proceeds from AVPRIDE's ticket sales will support our three programs – The After School Enrichment Program (ASEP), The Fayette Youth Leaders Pride (FYLP) and our Youth Workforce Services Program (WIOA). For more information on how AVPRIDE is supporting 'Youth Leadership Development' in Fayette County, visit our website: www.avpride.com.

Tickets will be on sale through February 11, 2017 and are available at the AVPRIDE office, or online by clicking the 'Buy Now' button on this page.

You CAN make a difference! Get your tickets today and join us on February 11, 2017 for this wonderful event!

Thank you for your support!

* Winner is responsible for vehicle taxes, fees, registration and all other costs and
expenses associated with accepting and using the car. Click here for full terms and conditions.