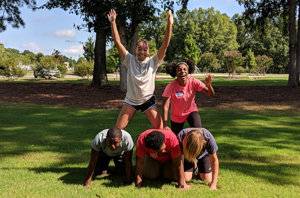 The Career Exploration Program (CEP) is an added component of the AVPRIDE Workforce Services Program for youth and young adults between the ages of 16 and 24 years old.
The goal of this program is to expose students who have expressed an interest in certain career fields an opportunity to explore those careers.
Students participating in this program will be enrolled in a number of workshops to prepare them for internships in their field of interest.
The Purpose of the CEP
Develop an awareness of the educational and technical skills required for entry into and advancement in a specific occupation
Help students become familiar with the work-site environment associated with a career occupation.
Identify the job-related characteristics required of a specific job or career
Determine the level of student interest in an identified job or career and the educational requirements needed for success
Become comfortable presenting themselves and their qualifications to business professionals
Become comfortable with "selling themselves"
Learn to work as a team, a fundamental requirement for any business area
Learn how to communicate their thoughts and ideas effectively
CEP Workshops
Instruction and coaching on:
Workplace Etiquette
Resume Writing
Effective Interviewing Techniques
Understanding the Workplace Culture/Environment
Being Technology Smart
Dress For Success
Mock Interviews
Mentor-Mentee Relationship